Choosing Your Local Car Dealership
When you're looking to buy a vehicle from a local car dealership, what questions motivate you? Are you worried about the selection of models you might like? Are you worried that they might rush you into a deal that doesn't work for you financially? Does the quality of the car, truck, or SUV concern you? Do you worry that you might fall victim to high-pressure tactics? Are you concerned that the local car dealership is reputable? Chances are, you answered yes to many of these questions. At DePaula Ford, we understand this, because we've all been in your position before. We know how stressful it can be to purchase your next vehicle, making an often large financial commitment. That's why you will not find any high-pressure tactics at our dealership.
Whether you come to our dealership having researched the Ford model that interests you or just came in off the street looking for information, our staff will make sure to answer all your questions so that you are comfortable before making a decision on your next car. And in that regard, we make sure that you have all the time you will need when making this decision. In addition, our financing team will go the extra yard to make sure that the lease or loan you sign will work for you financially. The last thing we want to have is a dissatisfied customer because they ended up with a car, truck, or SUV they cannot afford or do not like. Our primary concern is and always will be your peace of mind.
This philosophy carries over to our service and parts department. A local car dealership with a strong and knowledgeable team of technicians is crucial to the community. People will always need safe and reliable transportation, which is where we come in. At DePaula Ford, we have the ability to fix any problem with your new, used, or Certified Pre-Owned car, truck, or SUV. Whether you are looking for a simple emissions test or a major repair to your car's powertrain, you can rest assured you are in good hands at DePaula Ford.
We have a reputation for always acting in good faith and fair dealing. This reputation is crucial to us, which is why we work every day to ensure that our customers like you are fully satisfied. That is why we make the entire process of buying your next car, truck, or SUV transparent from the moment you arrive at our dealership until the day you drive out with your new vehicle. We understand that it takes years to build a good reputation, and it can be ruined in a matter of minutes. We know that winning your trust and confidence is a full-time job. Therefore, if at any time you are unhappy, please let us know, and we will address the situation immediately.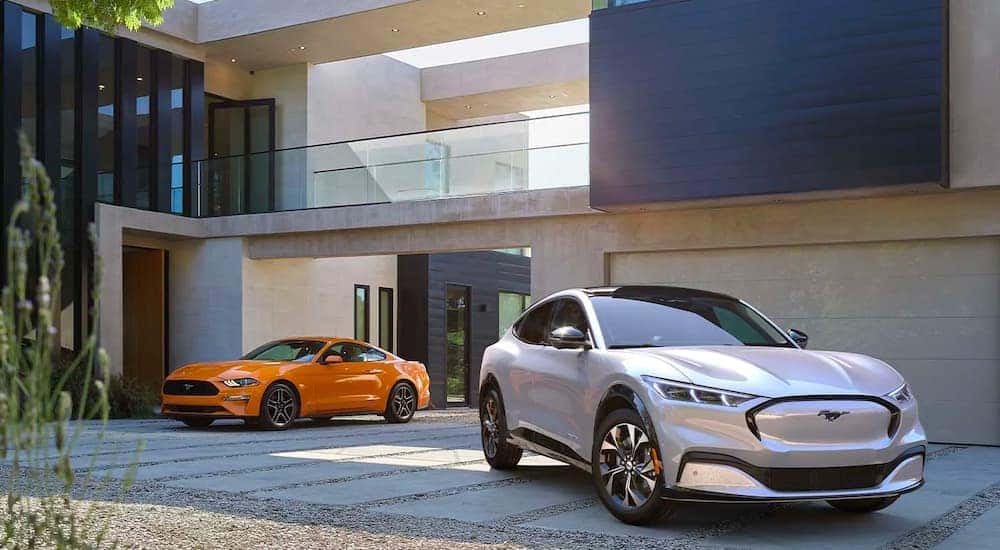 A Local Car Dealership With a Wide Variety of New and Used Vehicles
In choosing a local car dealership, it is vital to make sure they have an inventory that has a wide variety of new and used cars, trucks, and SUVs. Too many dealers may stock up on a specific model or trim level, focusing solely on the most popular ones. While this might boost their bottom line, it reduces your ability to find the exact vehicle you desire. At DePaula Ford, we are constantly making sure that our inventory of cars, trucks, and SUVs has a wide variety of trims, colors, and options to increase the chance that we will have the exact model you want. In addition, we are not just a Ford dealership. While we offer the popular F-150, the timeless Mustang, and the well-loved Explorer, we offer used models from a variety of manufacturers, including Mazda, Lincoln, and Jeep.
As a result, we can offer you the widest selection of vehicles with the broadest range of pricing options. Not only do we make sure to have plenty of models of each car, but we also go the extra yard to find different trim levels and those sometimes hard-to-find special editions in order to give you the option of buying a vehicle that truly ticks all the boxes for you. That's one of the reasons why you should consider making DePaula Ford your local car dealership, so when you stop inside, you know you will get the model you need.
How Your Local Car Dealership Can Help After the Sale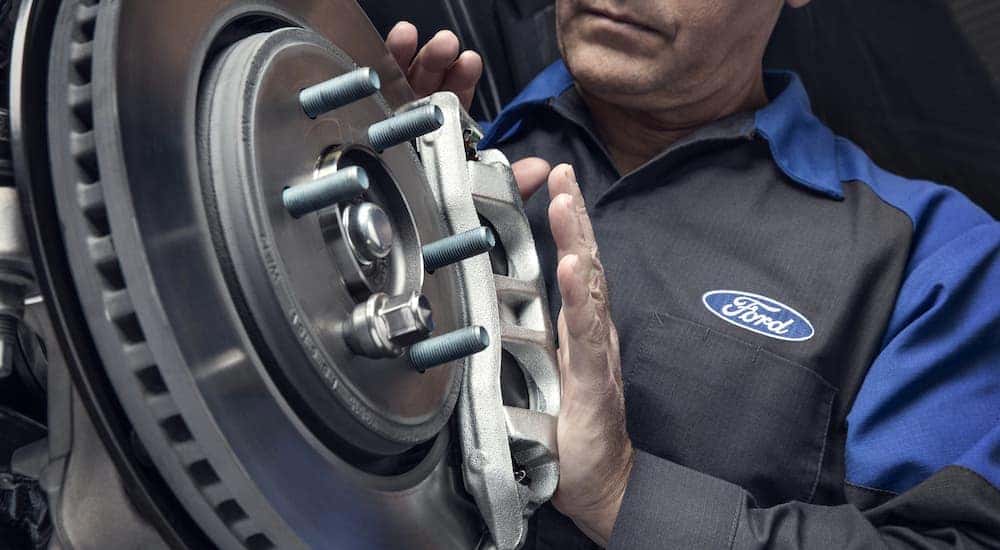 After you complete the sale and drive out in your next vehicle, you are probably wondering what happens next. Don't worry; if you have a problem with your car, we are ready to help. This is why it pays to have a local car dealership like us. Our service and parts department uses only genuine Ford parts for any repairs to your new, used, or Certified Pre-Owned Ford vehicle. Our staff has over 20 Ford Master-Certified trained technicians and service advisors. These skilled men and women know how to handle anything and everything that might happen to your car, truck, or SUV.
Our service department features 30 dedicated service bays, so you won't have to wait long in our service waiting area. Having so many bays increases the performance and efficiency of our service team while reducing service time. If you are coming in for a repair, we have 16 body shop bays, including two paint booths and a state-of-the-art frame machine to make sure that your car will look as good as new. For those of you with a truck, we feature 17 service bays dedicated exclusively to light and heavy trucks, including the Ford Super Duty, so you won't have to worry about the quality of service for your pickup.
The other benefit of going to a local car dealership like DePaula Ford is that you don't have to go far to get your vehicle serviced. Our service waiting area features complimentary coffee, snacks, and Wi-Fi. If you can't wait for your car, we also offer a courtesy shuttle and complimentary loaner vehicles. Finally, at DePaula Ford, we are the only certified aluminum dealer in the Albany area. There are repairs that we can do that nobody else in the Capital Area can handle.
Peace of Mind with Ford's Factory Warranty
When you buy a Ford car, truck, or SUV from your local car dealership, you are also purchasing a comprehensive factory warranty. While very few Ford owners will ever need to use this warranty, it lets you buy with the peace of mind that should anything go wrong with your new car; it will be corrected at no cost to yourself. So what are the details of Ford's factory warranty? To begin with, the factory warranty is actually a collection of several different overlapping warranties.
Every new Ford vehicle sold comes with a 3-year or 36,000-mile bumper to bumper warranty beginning at the time of purchase. This warranty covers all aspects of your car, from major mechanical components and electronics down to minor parts. Because any manufacturing problems will usually become apparent fairly quickly, this warranty is generally more than enough to ensure that your new purchase is working properly. However, for your further peace of mind, Ford provides extended coverage for critical aspects of your car. Both the powertrain and the safety restraint system (in other words, the seatbelts and airbags) come with a 5-year or 60,000-mile warranty. And if your truck has a diesel engine, then it will have an even longer 5-year or 100,000-mile warranty.
Finally, Ford's products have a standard 5-year and unlimited mile corrosion warranty. Together, this additional warranty coverage ensures that any significant problems with your vehicle will be made right by Ford for the period that the average driver will own a new car. However, if you intend to keep your Ford for longer than five years, then you can also purchase additional warranty coverage. Ford's ultimate PremiumCARE package provides an extended warranty for over 1000 components on your vehicle for no less than 8 years or 150,000 miles, but there are also a number of other factory extended warranties that you can select in order to receive the exact coverage that you desire.
Ford Through the Ages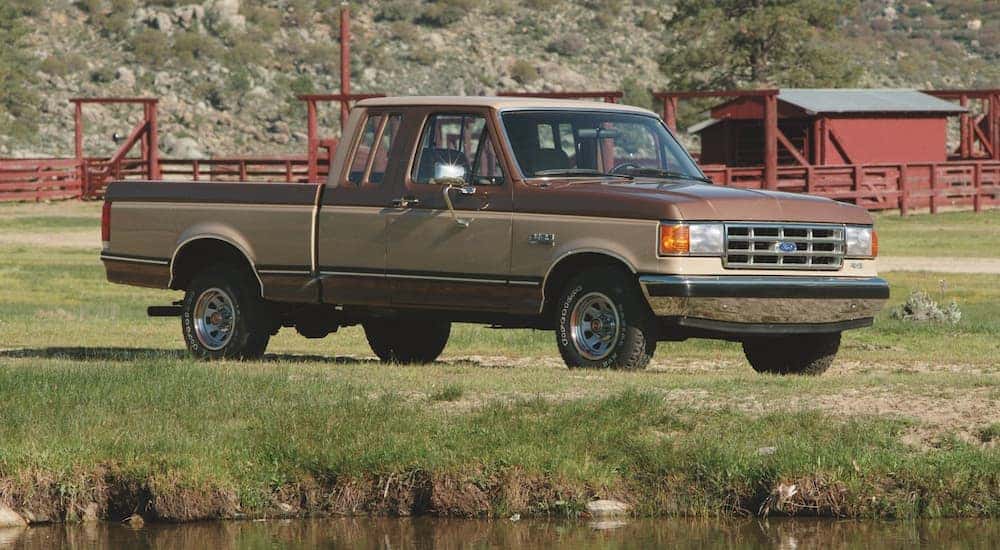 Ford, or the Ford Motor Company as it is officially named, has been building quality automobiles since 1903. Founded by and named for Henry Ford, the Ford Motor Company was actually not the famous inventor's first attempt at manufacturing automobiles. Henry Ford began experimenting with gasoline engines in 1893, while he was employed as an engineer at a power company, and by 1896 he had constructed his first "Quadracycle."
In 1899, Henry Ford left his day job to help found the Detroit Automobile Company, but the venture soon floundered. However, Henry Ford was not discouraged, and his efforts at building race cars soon gave him enough publicity to found the Henry Ford Company in 1901. But this company is not the Ford that we know today, because Henry Ford left it in 1902 and took the name with him. In need of a new name, the former Henry Ford Company took the name of the French explorer who had founded the city in which it was based - Antoine de la Mothe Cadillac.
But the third time was the charm for Henry Ford, and his 1903 founding of the Ford Motor Company finally gave him success. However, that does not mean that it was smooth sailing. The year after the Ford Motor Company was founded, it was hit by a high profile lawsuit from George Seldon and the Association of Licensed Automobile Manufacturers. Seldon had patented the gasoline automobile in 1879, and the ALAM was a cabal of larger companies that had weaponized his patent against their competition. Other companies had simply agreed to pay royalties to Seldon on every car they produced, but Ford decided to fight to the bitter end. After eight years of dramatic legal battles, Ford eventually won on appeal, destroying Seldon's patent and the ALAM and turning Henry Ford into a popular hero in the process.
However, Ford was not idle while the patent war raged. In 1908, the iconic Model T was introduced. The Ford Model T was not the most powerful or most luxurious vehicle on the roads, but it was simple, reliable, and affordable. Up until the Ford Model T, every car had been hand-built by skilled craftsmen and was priced accordingly. But Henry Ford wanted to build a car that everyone could afford and ruthlessly streamlined production in order to achieve that goal, eventually revolutionizing the industry with the invention of the moving production line. While the original 1908 Ford Model T took 12.5 hours to build and cost $825, by 1916, the car took just 1.5 hours to build and cost only $360.
In 1917, Ford again revolutionized the automobile industry with the introduction of the one-ton truck. While the cars of the day were often available in a pickup configuration with an open box, these were still reasonably fragile vehicles not intended for heavy loads or rough terrain. Ford saw a potential market niche and designed the Ford Model TT. With a heavier chassis and stronger drive train, this early truck had a payload of almost exactly 2,000 pounds.
Since the early years, Ford has remained at the forefront of technology and automobile design, often changing the course of the industry with its ideas. This has included the introduction of new vehicle types, such as when the 1964 Ford Mustang created the pony car or when the 1991 Ford Explorer helped start the modern SUV craze. However, it has also included smaller innovations. Recently, these have ranged from the 2009 introduction of the Ford EcoBoost series of powerful turbocharged engines to the all-aluminum body of the 2015 Ford F-150. Today, Ford is poised to continue innovating in the future with the impending release of its first all-electric vehicle, the Ford Mustang Mach E.
Explore Albany, New York
Whether you are making a day trip to our dealership or are a local resident, if you have some free time after looking at our cars, then our hometown of Albany, NY, offers many attractions to fill your day. A great quick place to stop by is the state capitol building. Built in the late 1800s, this beautiful gothic structure is an architectural masterpiece. You can also get a short tour of the interior, including the assembly chambers, where the state legislature meets. This room is the heart of the building and is decorated with stained glass windows, marble columns, and a 150-ton chandelier.
If you have a bit longer, then consider paying a visit to the New York State Museum downtown. Admissions are free, and the exhibits include a fossilized Mastodon from the last Ice Age. One of our favorite parts of the museum is its Fire Engine Hall with over 200 years of fire fighting vehicles, the oldest of which is a horse-drawn water tank from 1791.
Finally, during the summer months, you can take a tour of USS Slater, a fully preserved destroyer escort from World War II. Moored in the Hudson River, this ship is the only one of its kind left in America, and visiting it makes for a great way to spend an afternoon. And of course, Albany offers a wide variety of restaurants, cafes, and diners for every taste. When you are at our dealership, just tell us what you are in the mood for, and we can point you to some of our favorites.